How to Make Glow-in-the-Dark Stickers
There's so much you can do with glow-in-the-dark stickers. Besides regular fun and games, they can be a great emergency guiding light during power outages. Glow-in-the-dark stickers can also serve as luminous decorations for ambiance or as an educational tool to teach your kids about the solar system. Fortunately, they're fairly easy to make. All you need is a phosphorescent powder and some basic materials.
Read on to learn how to make glow-in-the-dark stickers.

What You'll Need for Glow-in-the-Dark Stickers
Before beginning the project, you'll first need to assemble your supplies. While some of these things are lying around the house, you may need to go to your local arts and crafts store for the rest. To make glow-in-the-dark stickers successfully, you'll need the following:
Phosphorescent powder – Phosphorescent materials absorb light over time and re-emit it in dim conditions. While it may seem like some sort of magic fairy dust, the most common glow-in-the-dark powder is made from strontium aluminate with trace amounts of rare earth elements like europium to improve the effect. If you don't find strontium-based powder, zinc sulfide will do the trick but has a significantly weaker glow.
Regular clear craft glue – You'll use this as a medium to mix the powder. It helps for smooth application.
Scissors – Just regular office supply scissors will do.
Clear adhesive stickers – You can find these at stores carrying office supplies or regular arts and crafts stores. Custom stickers with a printed design already on them also work.
Pencils – This is an optional choice if you directly draw your design on the stickers. In many cases, markers and paint ink can dilute and weaken the glow-in-the-dark powder. We recommend experimenting with layers before coloring all your stickers with these options.
A mixing container - Use a small plastic container to mix your glue and glow-in-the-dark powder.
A paintbrush – A regular small paintbrush or even a toothbrush can be used to apply the mixture to the paper.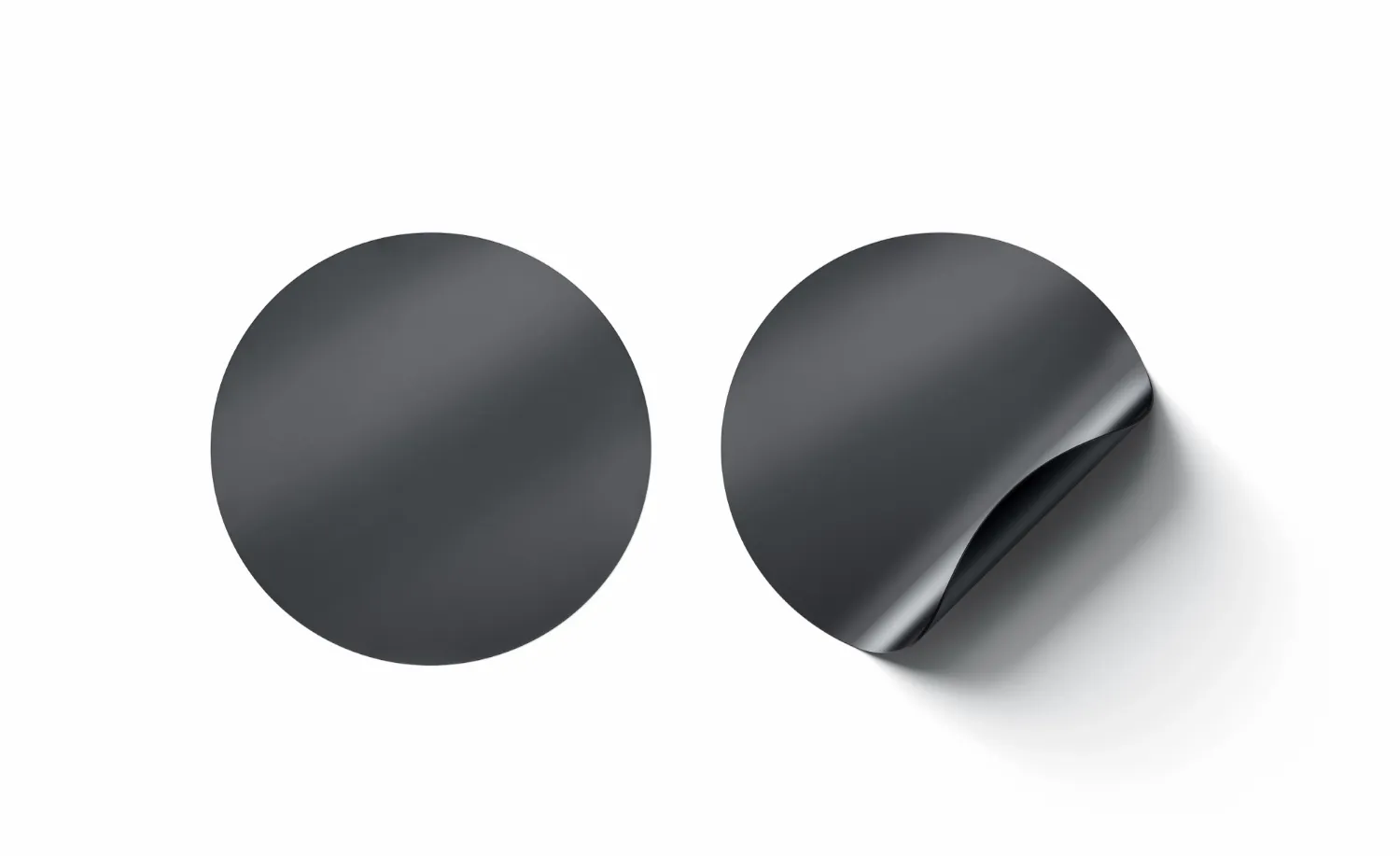 Once you've laid out all your materials and tools in front of you, it helps to make a general plan for your glow-in-the-dark stickers. Decide if you want to write on them to use them as labels or simply fill them in with one color.
Making Glow-in-the-Dark Stickers
Now that our materials are ready, it's time to begin these fun arts-and-crafts process. To make glow-in-the-dark stickers, you'll need to:
Complete your stickers' design by either drawing or writing on the stickers, then cut them into the required shapes. You can skip this first step if you already have a custom design.
Mix the phosphorescent powder and glue in your small plastic container. It should have a slime-like consistency that's easily applied yet not runny or watery. As a general rule, consider adding one part of powder to four parts of glue. That'll ensure the mixture has enough glow while sticking to the paper easily.
Dip your paintbrush into your powder mixture and then spread it over the sticker paper with a thin coat.
If you want additional glow, you put multiple layers of powder. However, it's best to wait until the previous layer dries.
After drying, expose your stickers to intense light for an extended period. This helps the powder charge, resulting in a stronger, longer-lasting glow.
Remove the adhesive from your glow-in-the-dark stickers and apply them to your chosen surfaces.
It's as simple as that. Once you have the materials, making your stickers won't take more than a few hours. Remember that they should be completely dry before being exposed to light.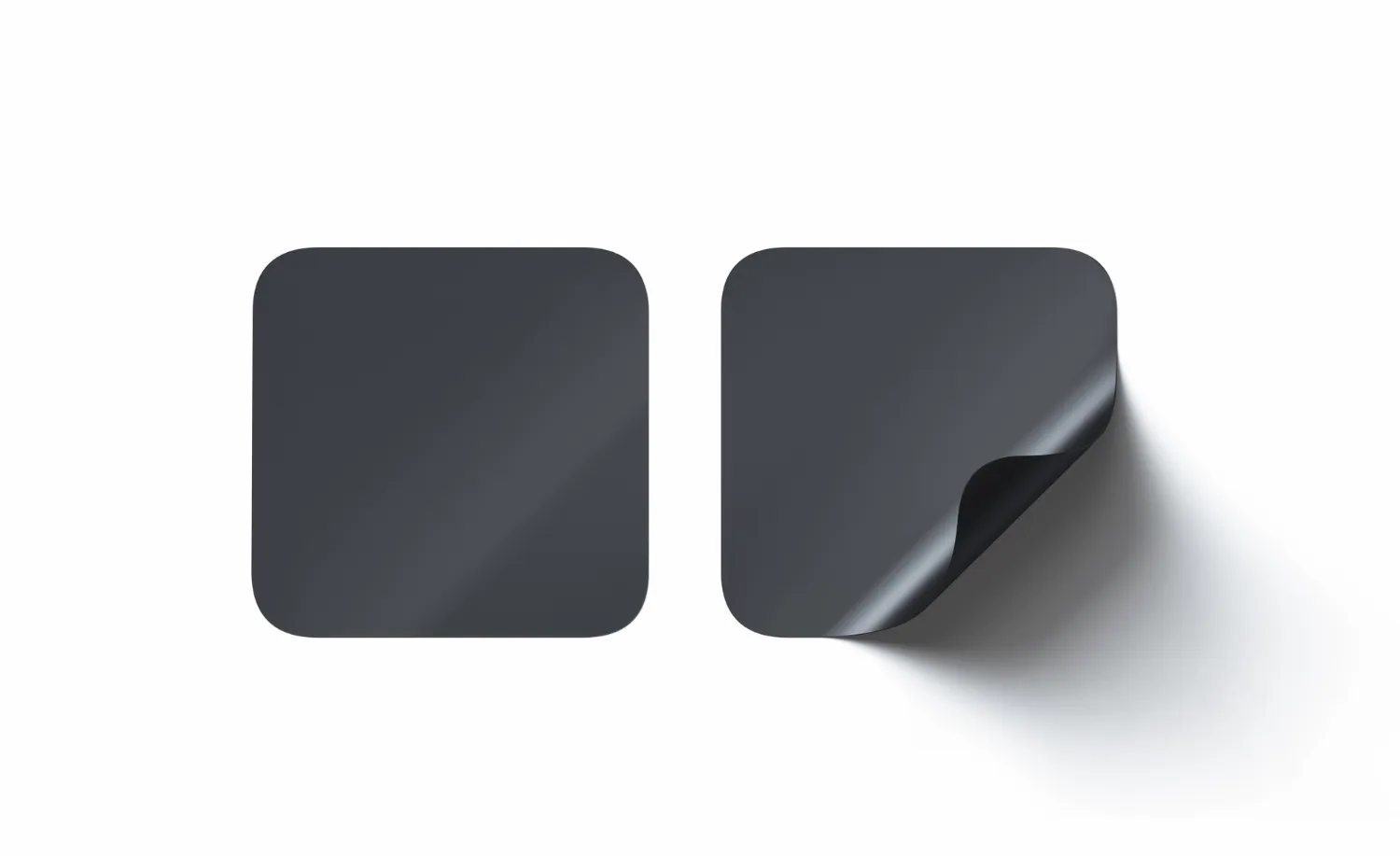 Extra Tips When Creating Glow-in-the-Dark Stickers
To ensure you have the best glow and your stickers serve their purpose, there are a few things to watch out for:
Test out the mixture – You may want to test one sticker before making a whole batch. That way, you'll be able to gauge whether you've used enough powder or if you need more layers.
Recharge your stickers – When you use your glow-in-the-dark stickers, their glow will naturally fade over time. This is perfectly normal. They recharge naturally if put in a room that receives sunlight. However, if the room is darker, you might need to recharge them manually or replace them.
Work with clean stickers – Your sticker paper should be clean without any dust or debris on it before applying the mixture.
Use custom stickers – When applying a design using markers or paint, you risk diluting the glow powder. Consider using pre-designed custom stickers instead.
What to Do With Glow-in-the-Dark Stickers
Making glow-in-the-dark stickers can be an easy yet fun activity. With the right design and enough patterns, the finished project will add a touch of unique appeal when applied to bedroom walls, doors, and other surfaces.
If you need some inspiration for your glow-in-the-dark stickers, here are some options:
Create a model of the solar system and use the stickers for special effects.
Mimic a starry night on your ceiling. While star stickers are commonly available in stores, you can add your own twist to them.
Decorate walls and tables at parties.
Use small stickers as labels to find your belongings in the dark.
Place stickers on walls as an exit guide in the case of power outages.
Stick them on board games so you can play your favorite games in the dark.
Apply them to supplies and belongings on camping trips to avoid tripping or getting lost at night.
When using glow-in-the-dark stickers, there's practically no limit to what you can do. The process takes little time and is convenient. With the right design and some creativity, they can serve as a fun decoration for both children and adults.