Fully Customize Stickers
Customize In 5 Easy Steps
Brands That Trust Us
Why Custom Stickers Now?
Great Deals on Bulk Orders
We know that many of our customers bulk order their customized stickers for business events, schools, or even kids' parties. So, we want to give you more. A lot more. For every order above 200 stickers, Custom Stickers Now gives you an extra 200 stickers free. And if your order goes above 1,000 stickers, we up the ante – 1,000 more stickers without charge.
Free Shipping on All Orders
No matter how many (or how few) stickers you order, we make the same guarantee to all of our customers – free shipping on your customized stickers. Better yet, we use the fastest courier services available to your location to ensure you get your stickers as quickly as possible after they've exited production.
Any image you can think of can become a set of custom stickers ready for you to hand out. It's all about you. Your size, your design, your shape – your stickers! Custom Stickers Now is simply the manufacturer, as we provide you with complete control over the stickers you order.
Choose a sticker shape from four options, or build a custom shape for your sticker
Select the type of custom stickers you need, from die-cut to rolls
Set your sticker size, which can be customized to your exact requirements
Pick a material, with vinyl, metallic, PVC, and epoxy all available for your custom stickers
Send us your artwork, along with instructions, and set your order number
Check the proof, approve it, and go into production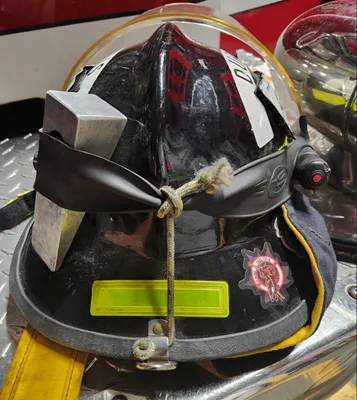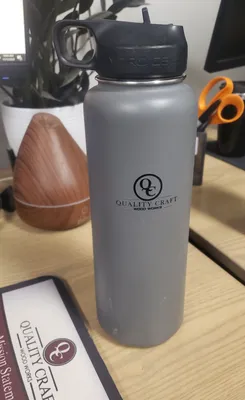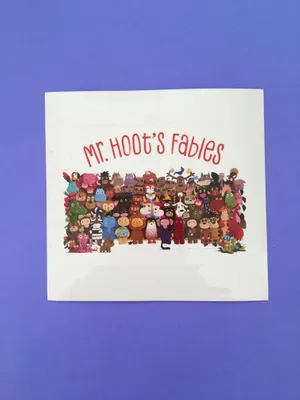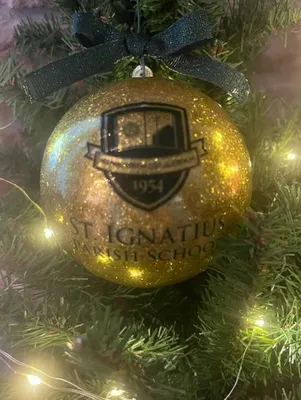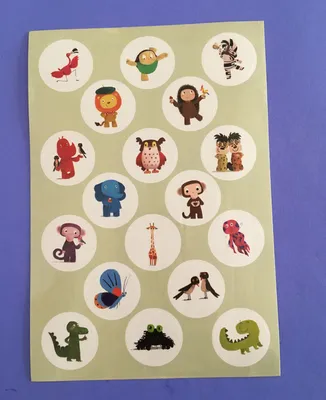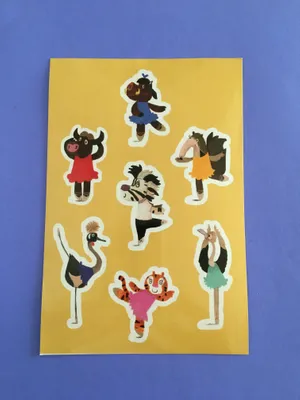 What's the turnaround time on my custom stickers order?
Assuming you go down the customized route, everything starts with the proofing period. You get to check the design you submitted and how it looks on the sticker, making as many tweaks as you want along the way. That gives you a chance to make changes as needed. From there, we move into production, which takes between three and five days, before shipping your stickers to you using the fastest courier available in your area. Typically, you'll have your stickers in around 10 business days.
Can I use copyrighted images for my customized stickers?
No, Custom Stickers Now won't knowingly fulfill a sticker order that uses copyrighted images unless you're the copyright holder or have permission to use the image from the copyright holder. It's a legal issue – using copyrighted images means we're profiting from somebody else's work. That could lead to fines for our company, so we'll always run checks on your image to ensure it's something you own or have the right to use.
Can I order custom stickers in different shapes and sizes?
Absolutely!

We offer tons of circular, rectangular, oval, and square stickers, as well as customized shaping and sizing if you need it. For example, Custom Stickers Now can die-cut your stickers to perfectly fit the shape and form of a character, giving you complete control over size and shape.
Are your custom stickers weather-resistant?
Our custom stickers are weather-resistant, though that doesn't mean they're completely weatherproof. They'll hold up well in damp or humid conditions thanks to the special adhesive we use. However, saturating the sticker in water usually leads to peeling.
What are your minimum and maximum order sizes for customized stickers?
Custom Stickers Now caters to customers of all sizes, from big businesses that make bulk orders for promotional stickers to individuals who just want a few cool stickers. So, our minimum order is 10 stickers, with the maximum when you order custom stickers online being 100,000. If you need more, contact us at
sales@customstickersnow.com
to discuss your order.
Can I reposition or remove my custom stickers after placing them?
Removal is easy – just peel the sticker and it'll come away from whatever surface you placed it on with minimal fuss.

As for repositioning the sticker, you can do this a limited number of times. However, each removal and repositioning removes some of the adhesive from the back of the sticker. A custom sticker that's been moved several times is more likely to peel away before the wearer is ready.
Can I get a sample before I place my order?
You can, and we encourage you to because we want you to see the level of quality we achieve with our customized stickers.

We offer free samples for 17 different types of stickers, from static clings to transfer stickers, and only ask you to pay for postage ranging from $9.99 for "Standard" postage to $29.99 for "Overnight" delivery.

Note – the designs you receive for your free samples are randomly chosen from our selection because our intention is to showcase the quality of the stickers themselves.
Can I use custom stickers for business branding?
You can, and it's a good idea to do so because customized stickers fall under the banner of promotional items. An enormous 83% of people say they're more likely to buy from a business after receiving promotional items from them. Why? A mix of gratitude and the promo item keeping the business at the front of the buyer's mind. Custom stickers (along with any other items that carry your branding) help you to take advantage of these facts.
Testimonials:
This is what some of our clients think about our products
I'm so happy with the custom stickers I received! They're perfect for my business and the design turned out exactly as I wanted. Will order again next time!
- Shaunte Ricker
I've ordered custom stickers from this company multiple times and have never been disappointed. The quality is consistently great and the prices are very reasonable. The delivery time is also impressive as well. Expect more orders from me in the future!
- Tammie Laxton
I ordered custom stickers as a gift for my friend and she was thrilled with how they turned out. The quality is top-notch and the price was very reasonable. Highly recommended store for a High quality stickers in a reasonable price!
- Gwen Remaley
Purchased these stickers for our upcoming restaurant. These custom stickers are amazing! The design is flawless and the adhesive is strong enough to stick to just about anything.
- Wenona Mcdonell