Price Chart
Product Description
FAQs
Real Customer Reviews
| | | | | | | |
| --- | --- | --- | --- | --- | --- | --- |
| Size / Qty | 1 | 2 | 10 | 25 | 50 | 100 |
| 12 x 8 in | $33.80 | $29.30 | $25.70 | $23.00 | $20.30 | $18.50 |
Podium Banner
Podium banners are draped over the podium on stage at an indoor or outdoor event, speech, or presentation to give your podium a personal touch. We use 100% polyester materials for a great branding solution for presenting in front of an audience. You can customize your artwork, its color, size, and shape.
Pro Tip: For a more decorative result, you may also opt to include a fringe on your podium banner!
Material: Tricot Fabric/ Satin: like cotton fabric

Can I place my order online?
Of course, you can. Following are the ways you can place your order: 1. Online 2. On the phone 3. On chat 4. Via email
Is someone available to help me with my order?
Of course! You can Live Chat with one of our employees or call Customer Service at (855) 856-4070 or phone us at (281) 533-8932 to obtain help with your order.
I want a custom banner, is your price the lowest of all?
Our prices are always the lowest in the market for custom. We can assure you that there will be no company in the market that will be able to provide a lower price and faster turnaround than our company.
What does production time mean?
Production time refers to the period it takes to make your table cover order in our production facility. The time is based on business days, Monday through Friday, excluding holidays.
How to Hang a Banner?
Interior applications Have no hanging requirements since they are not subject to the elements. Exterior against a solid surface such as a building. Try and minimize the banner flapping by using screws and washers at every grommet. Rope applications can be used but the goal is to keep the banner as flat to the wall as possible. The flapping of the banner can quickly ruin the vinyl and print so if it does come undone you need to secure it as quickly as possible. Exterior free standing banner application. Try and minimize the banner from flapping at all times. Be aware that your banner acts like a sail and it needs to be able to spill the wind to survive in this type of installation. The best application practice is to hang the banner from aircraft wire on the top and bottom and then secure the side grommets to the side support with bungee-type cords. All grommets should be used and attached to the wire in a manner that allows the banner to slide along the wire. Carabiners (climber's hooks) are great and can be purchased at your local hardware depot.
Do I Need Grommets?
Grommets are metal rings that are punched into the banner material to reinforce the area that will be stressed when hung. Grommets only need to be used on banners that will be used outside in the weather for a period of time. If you are using your banner indoors there is no reason for grommets and you can take a standard paper punch and make holes wherever you want for hanging.
What is Vector art?
Vector art is composed strictly of geometrical primitives such as points, lines, curves, and polygons to represent images. It can be reduced or enlarged without any loss of resolution and is the only type of art that can be used with a vinyl plotter or vinyl banner printing. We may need to have at least 300 DPI resolutions. Vector is the preferred type of art for most jobs.
What file types are recommended and need to upload?
Be sure to convert all fonts to outlines or curves before sending the file. Please set the size of the proof in proportion to the exact size of the custom banner's order. There's no need to include bleeds in the proof unless it is a part of the graphic. All text should be at least two inches from the edge of the banner's grommets. Acceptable formats include: EPS (Encapsulated Post Script) AI (Adobe Illustrator) PDF (Adobe Reader PDF) PSD (Adobe Photoshop) JPEG (High Resolution JPEG) TIFF (High Resolution TIFF) Depending on the resolution and pixels, PSD, JPEG, TIFF files gets blurry when enlarged. Thumbnail JPGs or GIFs cannot be used for large prints. If submitting these files please follow these guidelines. 100% scale (full size output) at 100 dpi 50% scale at 200 dpi or higher 25% scale at 300 dpi or higher 10% scale at 600-1200 dpi Vector: Line art is scalable to any size, it never loses resolution and the image stays clean and crisp. Vector files can be submitted in any size, in proportion to your banner's size
Do you keep my art on file?
Yes! We keep your artwork on file to make reordering and using your art on other products simple and easy!
Where do I need to send my artwork?
Simply upload it on our website and attach it to your order and we'll take it from there. You can also send it to sales@custombannersnow.com or e-mail directly to your Customer Care Representative.
Is it OK to use copyrighted or licensed material for my banner?
We do not knowingly reproduce copyrighted material and will not accept liability for such infringement when reproducing orders. You are solely responsible for ensuring the artwork you submit does not infringe on property rights by obtaining proper permission for the reproduction of logos, trademarks, and copyrighted material.
Can I use multiple artwork designs for my banner order?
Yes absolutely! Feel free to upload as many as you'd like or you can also email us your designs.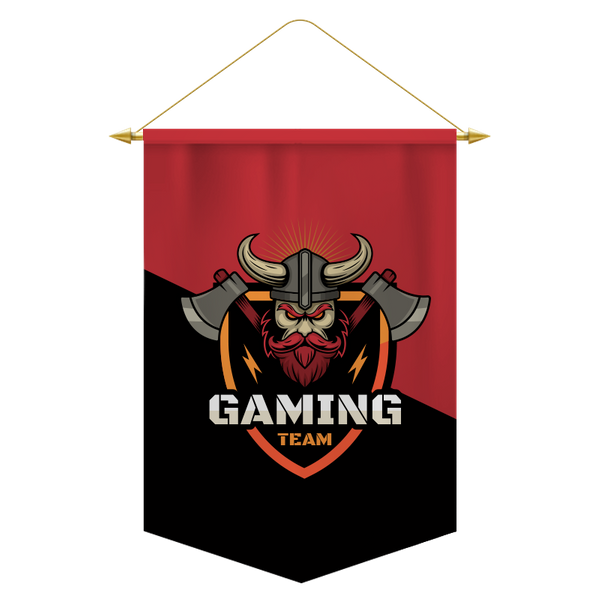 Step

Select Style

Total Qty:

0

|Price: $

0.00








Hanging Clamp Bar Banners
4 sizes available


Heavy Duty Premium Banners
5 sizes available



Step

Customize Your Banner

Total Qty:

0

|Price: $

0.00
At least 1 artwork file required with selection with Upload My ArtWork.
Preferred File Type for Better Quality Product: AI, EPS, PSD, PDF
File Accepted: JPEG, JPG, GIF, PNG, EPS, PDF, PSD, AI, BMP, TIF, TIFF
Use Same Color From Uploaded Artwork File
Black
White
Aqua (PMS 628)
Lime Green (PMS 375)
Athletic Yellow (PMS 1235)
Brick (PMS 1815)
Bright Orange (PMS 164)
Chocolate Brown (PMS 4975)
Burgundy (PMS 209)
Burnt Orange (PMS 718)
Cafe (PMS 467)
Camel (PMS 726)
Charcoal (Cool Gray 10)
Coral (PMS 1555)
Cornsilk (PMS 7506)
Dark Green (PMS 350)
Dark Red (PMS 484)
Dark Pink (PMS 214)
Dusty Rose (PMS 501)
Forest Green (PMS 555)
Gold (PMS 125)
Grey (cool Gray 7)
Hibiscus (PMS 1925)
Honey (PMS 1205)
Hot Pink (PMS 806)
Hunter Green (PMS 3305)
Ice Blue (PMS 290)
Ice Green (PMS 7481)
Ice Pink (PMS 698)
Ice Purple (PMS 264)
Jade (PMS 7465)
Kelly Green (PMS 7731)
Khaki (PMS 7506)
Lavender (PMS 513)
Lemon (PMS 127)
Light Blue (PMS 292)
Light Pink (PMS 210)
Lilac (PMS 7437)
Magenta (PMS 235)
Maroon (PMS 202)
Navy Blue (PMS 289)
Neon Blue (PMS 3005)
Olive Green (PMS 385)
Orange (Orange 021)
Peach (PMS 475)
Pink (PMS 223)
Plum (PMS 526)
Purple (PMS 268)
Raspberry (PMS 241)
Red (PMS 186)
Royal Blue (PMS 2747)
Ruby (PMS 207)
Sanstone (PMS 7529)
Slate (PMS 7695)
Teal (PMS 3155)
Toast (PMS 4655)
Yellow
Custom Color
Please Select Banner Color.
BEFORE WE START YOUR ORDER, WE WILL SEND A FREE DIGITAL PROOF OF YOUR CUSTOMIZED PRODUCT.
Step 5

Choose Your Guaranteed Delivery Date

Total Qty:

0

|Price: $

0.00