How to Make Waterproof Stickers for Cars Bumpers & Walls
Making your own stickers can be a ton of fun. But standard stickers are a little fragile. If they get wet, they can lose their stickiness, peel away, or even start to fade. This makes them completely unsuitable for use on potentially wet spaces, like car bumpers.
This guide will show you how to make waterproof stickers that can cope with splashes and rain.

How to Make Waterproof Stickers: Method 1 – Self-Adhesive Laminate
There are multiple ways to make your own waterproof stickers. You can pick and choose whichever method suits you best. Let's start off with the self-adhesive laminate method, which is one of the easiest options to try.
For this approach, you'll need to invest in some self-adhesive laminate sheets. They're made up of two layers of plastic film, with one sticky side that can adhere directly to your stickers. These sheets are easy to work with and completely protect your stickers against moisture.
You'll need to design your stickers to start off the process.
Print off a test sheet with regular paper to check that the sizes of your stickers are fine.
If everything looks good, print again on sticker paper.
Give the sheet 10 minutes or so to dry.
When the sheet's dry, tape it down onto a flat surface, like a table or desk.
Prepare your self-adhesive laminate, peel away the top layer, and place the sticky side down over your stickers.
Flatten the sheet gently to get rid of any bubbles, and then use scissors to cut out your stickers.
For the most part, this method is the simplest. It's one of the best options to pick if you're planning to use your stickers on spaces that have a high chance of getting wet, like a car bumper. Plus, you don't have to worry about the expense of an actual laminator, if you use simple sticky sheets.
How to Make Waterproof Stickers: Method 2 – Laminator Machine
The second method involves the use of an actual laminator. If you've already got one, this could be the ideal method for you. If not, you'll need to decide whether or not it's good value for you to buy a laminator. Either way, here are all the steps you need:
Design your stickers on your computer or other device.
Print the stickers off, ideally onto printable vinyl sheets for maximum protection.
Switch on your laminator and let it warm up a little.
In the meantime, place two sheets of stickers back to back and slip them inside a laminating pouch.
When the machine is ready, feed the pouch into it, with the sealed side first.
The machine will then laminate your stickers, and you can use a pair of scissors to snip them out, or a Cricut machine for extra precision.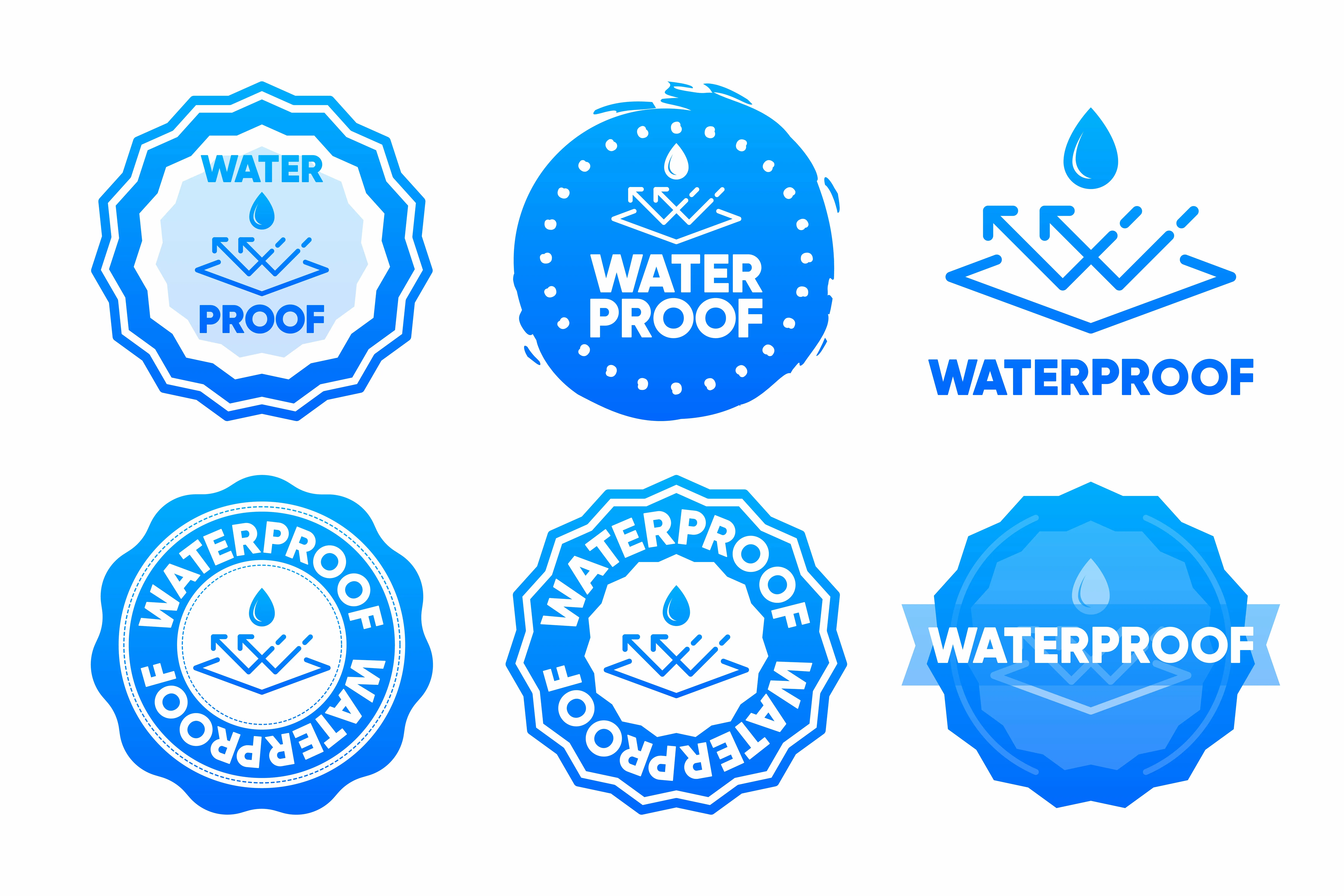 This method is straightforward and efficient. You can laminate two sheets of stickers every time, and you won't have to worry about little bubbles or folds in the surface. The only downside is that it requires a laminator, and they can be pricey.
How to Make Waterproof Stickers: Method 3 - Aerosol
The third and final way to make waterproof stickers is by spraying them with a special aerosol coating. This basically creates a kind of invisible, protective shield over the top of the stickers, sealing them against splashes, rain, and other damage.
Design your stickers however you like.
Print them off and give them a full day to dry.
Once the stickers are dry and ready, carefully spray the aerosol sealant onto them – make sure you read the label and follow the manufacturer's guidance to avoid any mistakes.
A great thing about this method is that it doesn't demand any specialist equipment. All you need is the aerosol, and there are several brands and types to pick from. Plus, the coating is more or less invisible, so it's not as noticeable as a chunky piece of laminate, for instance. On the downside, it might not be tough enough to protect your stickers in the long-term.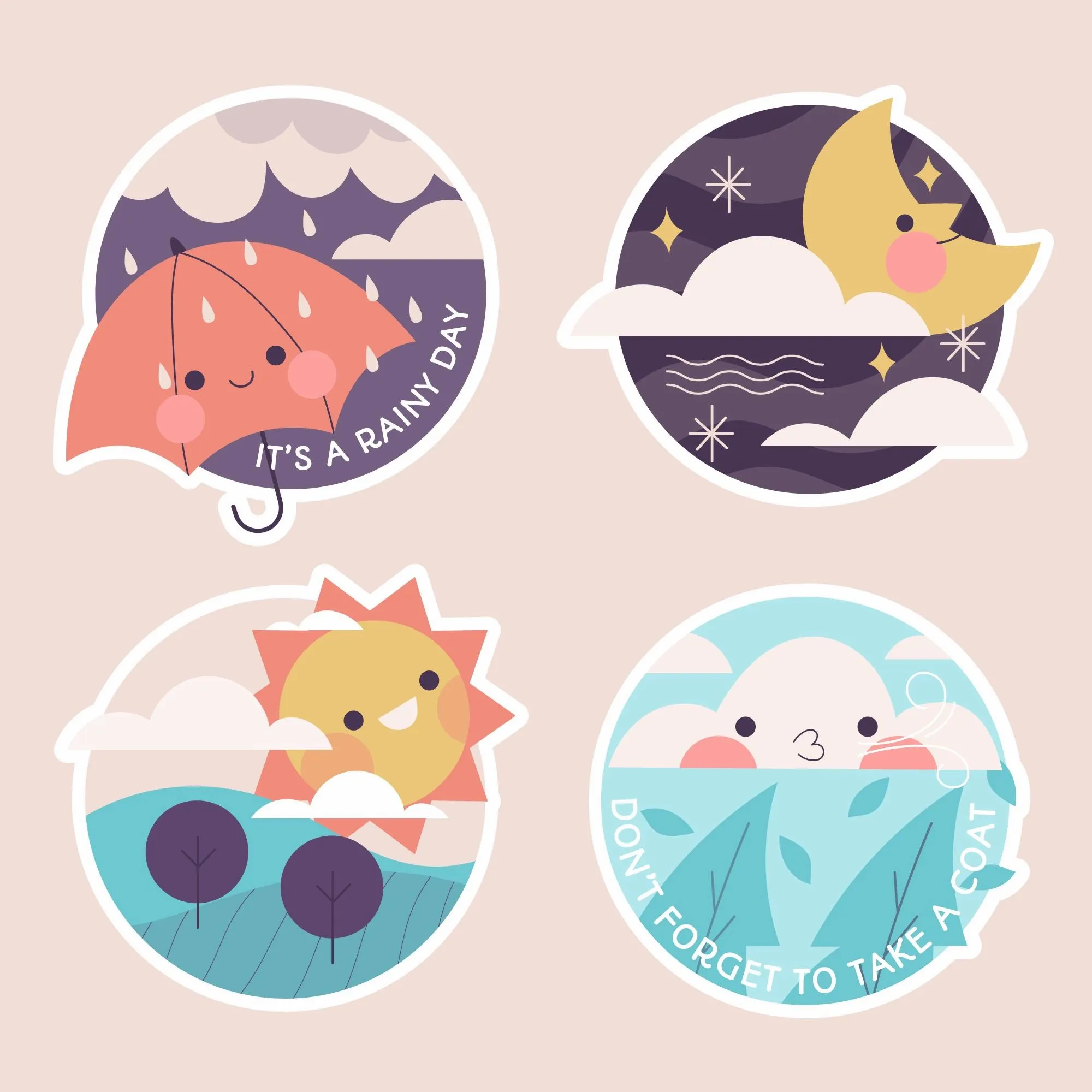 A Simpler Method: Use Custom Stickers Now
Making your own waterproof stickers isn't all that difficult. But you'll most likely need to invest in some special supplies, like paper or even a whole new device for your home. You'll also have to put time and effort into making your stickers, and it's easy to make mistakes along the way.
If it all sounds a bit too bothersome, maybe you'd prefer a simpler approach. So why not visit Custom Stickers Now? At Custom Stickers Now, we offer a simple, speedy, five-step process to craft your own customized stickers.
Select your sticker type.
Enter your desired quantity and size.
Choose the ideal finish for your stickers.
Customize your designs with your own art or text.
Decide on a guaranteed delivery date that works for you.
It's as simple as that. You tell us what you need, and we do the hard work, making your stickers for you. And with so many designs to pick from, it's easy to find the ideal stickers for your needs, including those for car windows, walls, doors, and more.
Complete Customization: You're free to customize stickers however you like.
Effortless: Our sticker-making experts do the hard work for you.
Best Value: Find fair and affordable rates at Custom Stickers Now.
If you want to make waterproof stickers without any hassle, head over to Custom Stickers Now and start picking the perfect design.