Price Chart
Product Description
FAQs
Real Customer Reviews
| | | | | | | |
| --- | --- | --- | --- | --- | --- | --- |
| Size / Qty | 1 | 2 | 50 | 100 | 250 | 500 |
| 18 x 12 in | $17.91 | $17.19 | $16.12 | $15.76 | $15.23 | $14.29 |
Car Flag
A custom flag is a traditional yet still super effective way to advertise your brand, business, services, and/or products. Flags can generally help in drawing attention to your event as it's the most practical way to gain passive attention without trying too hard!
Our custom car flags can definitely help you in drawing some much-needed attention — especially on the road. Our car flags come with a premium pole that's built to last longer which comes with a cap on top to prevent it from flying off.
Unlimited colors, no setup charge, and a professional graphics team — we can help you bring your design to life here at Custom Flags Now!
Material: Polyester Pongee
(Pongee more lightsome, tricot fabric a few thick)
Is someone available to help me with my order?
Yes! Our sales representatives are available 24/7. You can Live Chat with us or call Customer Service at (855) 856-4070 or (281) 533-8932 if you need any help with the product or your order.
Can I return the product and get a full refund if I didn't like the outcome?
No. This is the reason why we are sending you proofs for your approval before we start the production. Approving the proof means that you agree with the design, colors, textures, etc.
What are the payment methods accepted?
You can pay using credit cards, debit cards, checks, and even PayPal.
How can I process a payment if my order is under a Pay Later option?
The easiest way to make a payment is by clicking the Proof Approval Link. Once you approve the proof, the system will route you to our payment page. You can also call or chat with our friendly customer service associate to assist you with the payment.
What is a See Design Pay Later option?
Pay Later option will allow you to checkout without payment and no obligation to order. The system will not ask you to enter any bank account information as you checkout. All orders under this option are considered priority order in which the proof will be sent to you within 30 minutes after the order was placed. Our designers are ready to modify the proof as much as you want until we hit the mark of your desired design. You have an option to cancel the order under a pay later option if you didn't like the proof.
Do I need to create an account to follow up on my order or if I decided to make changes?
No need to create an account. Our customer service representatives are available 24/7 to assist you to check the status.
Will I be notified if the order has been shipped?
A tracking number will be automatically sent to you once the order is shipped.
How much is the shipping and handling fee?
It's free shipping via FexEx/UPS unless you want it on an earlier date.
Can I use multiple artwork designs for my custom flags order?
Absolutely! Feel free to upload as many as you'd like or you can also email us your designs.
I want a custom flag, is your price the lowest of all?
Our prices are always the lowest in the market. We can assure you that there are no other companies online that can provide you the lowest price and faster turnaround time than ours.
Is it OK to use copyrighted or licensed material for my custom flag?
We do not knowingly reproduce copyrighted material and will not accept liability for such infringement when reproducing orders. You are solely responsible for ensuring the artwork you submit does not infringe on property rights by obtaining proper permission for the reproduction of logos, trademarks and copyrighted material.
What image file types can I upload?
We highly recommend you send a vector-based file in EPS, AI or PDF format. If you have a raster-based image such as PSD, PNG or JPG, please send it in the actual size it will be imprinted on your flag. We suggest you send the highest resolution file you have available. The highest resolution files work best.
Where do I send my artwork?
Simply upload it on our website and attach it to your order and we'll take it from there. You can also send it to sales@customflagsnow.com with your order number on the subject line.
Do you keep my art on file?
Yes! We keep your artwork on file to make reordering easier.
Will I see a proof before my order goes into production?
Yes! Unless it is an exact reorder, you always see an e-proof of your item which must be approved by you before we proceed.
What happens if there is a mistake with my order?
If there is a production error we will redo the cover without any questions asked.
What does production time mean?
Production time refers to the period it takes to make your flag order in our production facility upon proof approval. The time is based on business days, Monday through Friday, excluding holidays.
What if I do not know anything about designs? Are you creative enough to help me with my artwork?
We have expert designers who can definitely assist you in creating an artwork free of charge. Just provide your instructions on the box provided at the bottom. A proof will still be sent to you which requires your approval before we start the production.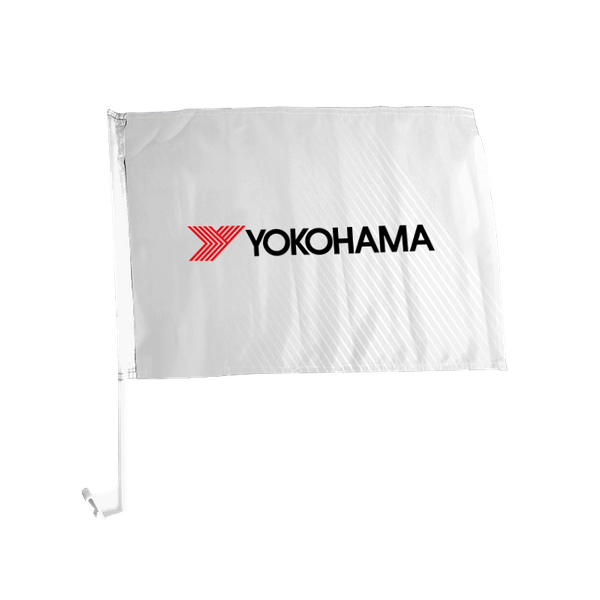 Step

Select Style

Total Qty:

0

|Price: $

0.00
















Step

Customize Your Banner

Total Qty:

0

|Price: $

0.00
At least 1 artwork file required with selection with Upload My ArtWork.
Preferred File Type for Better Quality Product: AI, EPS, PSD, PDF
File Accepted: JPEG, JPG, GIF, PNG, EPS, PDF, PSD, AI, BMP, TIF, TIFF
Use Same Color From Uploaded Artwork File
Black
White
Aqua (PMS 628)
Lime Green (PMS 375)
Athletic Yellow (PMS 1235)
Brick (PMS 1815)
Bright Orange (PMS 164)
Chocolate Brown (PMS 4975)
Burgundy (PMS 209)
Burnt Orange (PMS 718)
Cafe (PMS 467)
Camel (PMS 726)
Charcoal (Cool Gray 10)
Coral (PMS 1555)
Cornsilk (PMS 7506)
Dark Green (PMS 350)
Dark Red (PMS 484)
Dark Pink (PMS 214)
Dusty Rose (PMS 501)
Forest Green (PMS 555)
Gold (PMS 125)
Grey (cool Gray 7)
Hibiscus (PMS 1925)
Honey (PMS 1205)
Hot Pink (PMS 806)
Hunter Green (PMS 3305)
Ice Blue (PMS 290)
Ice Green (PMS 7481)
Ice Pink (PMS 698)
Ice Purple (PMS 264)
Jade (PMS 7465)
Kelly Green (PMS 7731)
Khaki (PMS 7506)
Lavender (PMS 513)
Lemon (PMS 127)
Light Blue (PMS 292)
Light Pink (PMS 210)
Lilac (PMS 7437)
Magenta (PMS 235)
Maroon (PMS 202)
Navy Blue (PMS 289)
Neon Blue (PMS 3005)
Olive Green (PMS 385)
Orange (Orange 021)
Peach (PMS 475)
Pink (PMS 223)
Plum (PMS 526)
Purple (PMS 268)
Raspberry (PMS 241)
Red (PMS 186)
Royal Blue (PMS 2747)
Ruby (PMS 207)
Sanstone (PMS 7529)
Slate (PMS 7695)
Teal (PMS 3155)
Toast (PMS 4655)
Yellow
Custom Color
Please Select Flag Color.
BEFORE WE START YOUR ORDER, WE WILL SEND A FREE DIGITAL PROOF OF YOUR CUSTOMIZED PRODUCT.
Step 3

Choose Your Guaranteed Delivery Date

Total Qty:

0

|Price: $

0.00